12.12.12
I have been commissioned by The Times of India -- the biggest English newspaper in the world -- to build and direct a brand for their new Times Of India Film Awards - TOIFA® being held in Vancouver this April. Super excited and so grateful... biggest gig ever.

See international press release.
See design process shots here.
11.28.12
I am happy to announce that I will have an iPad App coming to the App store soon. Say that 5 times fast! 'Logo by Raja Sandhu'
09.20.12
Featured on Brand New for the re-branding work I did for the great people at Polar Mobile
09.06.12
A brand new interactive website is finally underway for RajaSandhu.com.
I will showcase brand new design content, design process videos, in-depth interviews, an updated client list that includes Nike, MasterCard, MIPCOM, the Indian Institute of Space, and many mor
I want to share a better representation of my capabilites in the areas of high-level ideation, big-picture branding, POV marketing and story-telling for business. 1 Million hits a month on this site, somebody is watching!
04.15.12
Contracted in San Francisco by game-changers in the sales space, Crushpath, founded by Sam Lawrence -- former CMO at Jive software, Dave Hersh, former CEO at Jive, and Matt Wilkinson formerly VP at SocialCast.
This stellar team is backed by Phil Libin, CEO - Evernote, Phil Fernandez, CEO - Marketo, Chamath Palihapitiya, former VP at Facebook.
I stood on the shoulders of giants and saw things I have never seen. Long live the entrepreneurial spirit!
01.16.12
Directing, writing, and shooting a film. Working on an international TV ad campaign. Raja Sandhu - Filmmaker, haha.
08.11.11
Featured in new design book Smashing Logo Design - Alongside the most celebrated graphic designer Milton Glasier
06.17.10
Won International Design Award - Named amongst world's best designers - WOLDA
03.05.10
CCAA and Raja Sandhu Strike Gold with Rebranding Partnership in 2010 - We are pumped!
02.09.10
Raja Sandhu Media Corp has formed a key partnership with Bob Wolf. See Press Release. Or download official PDF>
11.16.09
3 5 Million vistors, from over 100 countries, thanks for your time and all your kind words everyone! God bless you. I really owe you all a new site!
06.01.08
Featured in Entrepreneur Magazine. See mom, I do have a real job!
06.01.08
Selected works have been chosen to be published in 2 volumes of the Logo Masters series. woohoo!
09.12.08
Join the

Facebook Group.
01.08.0
Fortunate enough to have work published in Decoding Design. Quite an honor, the book is awesome!

03.15.08
Yay!, won first place!https://logopondawards.com/

7.09.07
Logolounge will include 6 more logos I designed in their latest volume.
8.19.06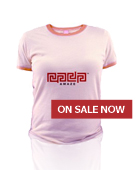 8.10.06
Created a Logo Design FAQ page.
7.27.0
Featured at LogoPond.com.
1.25.06
Just got back in from a 45 day holiday in India. It was a blast.
11.15.05
Logolounge selects 6 logos from my portfolio for the third edition of LogoLounge . See them here
08.01.05
Working at Listopica as VP of Creative Direction in hopes of World Domination.
04.18.05 Commissioned by the State University of New York to create a family of logos.
04.16.05 Pleased to anounce the launch of Acquireo, an online listing of businesses for sale.
01.22.04 Creating new identity for Snoop Dogg.